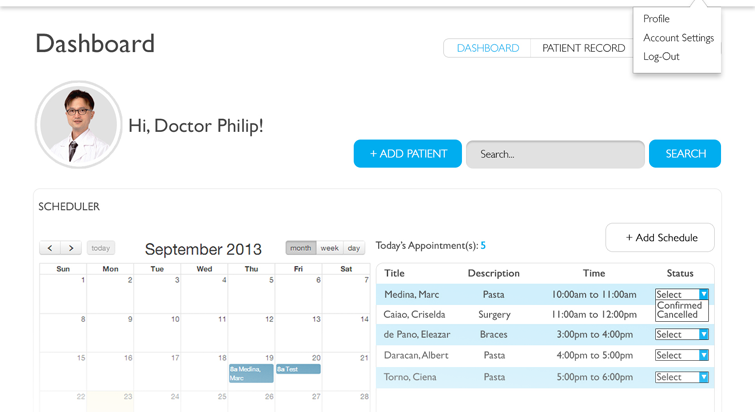 PATIENT LIST
Get a list of all your patients and access their records - dental history, tooth chart, visit logs, etc. -- online, easily!
charting
Record your patient's dental history, digitally.
SCHEDULER
Schedule appointments quickly and view appointment schedules with online calendar system.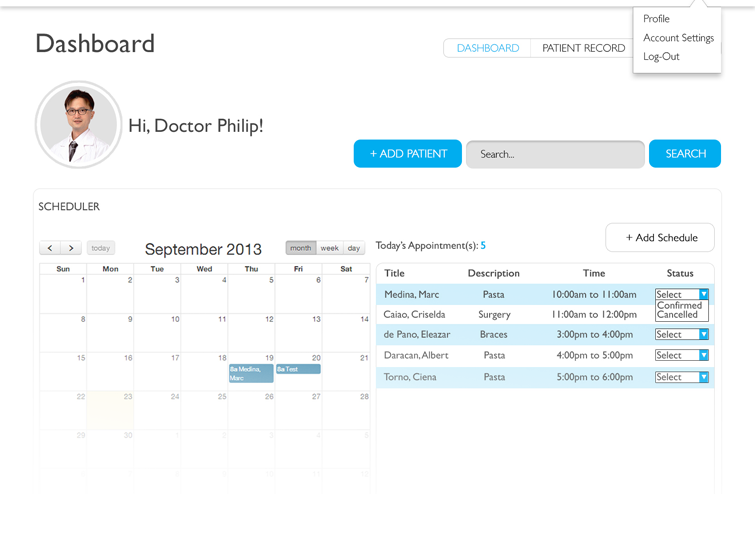 Treatment Record
Update and track procedures done to a patient on every visit.
Clinic Analytics
Monitor your dental office activities online - appointments, patient records and dental procedures done in a certain period.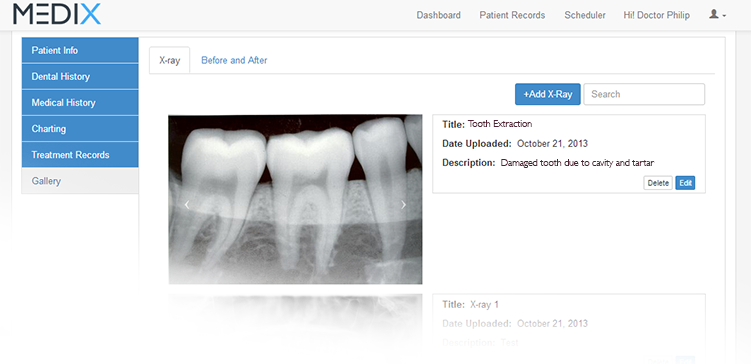 Before and After Photo
Document your patient's transformation through MEDIX's before and after photo gallery.